Among Us Ventposter​
*Note this only works with others who have installed the mod also, aka your friends.*​
A simple yet fun mod that adds the Vent Digger Button to the Impostors in Among Us.
Ventposter
A mod which allows impostors to dig there own vent network, all normal vents are removed.
Installation​
Imposter Create Vent Mod Tutorial by
Sloppy Gaming
(Download File at the top of this page).
Skip to 2:01 for installation.
General Tutorial here:
Sloppy Gaming's Installation Tutorial
SiriHack's Installation Guide:
Among Us BepInEx
Download the Mod at the top of the page for your specific game version (12.9s).
Extract the contents of "Vent Digger Files 1.1.0.zip" into your Among Us directory.
Launch the game and enjoy!
How It should look after Installing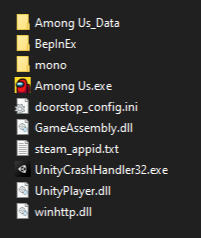 To uninstall​
Remove the files below from your Among Us Directory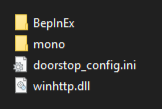 Changelogs​
v1.1.0
Reactor port
Fixed being able to place vent in wall
Gives each impostor their own vent network
v1.0.0