*Note this only works with others who have installed the mod also, aka your friends.*​
Adds a new Crewmate class to the game, the Sheriff, who's goal is to kill the imposter.
Sheriff
The Sheriff is able to kill Impostors. If they shoot a Crewmate, they will lose their life instead.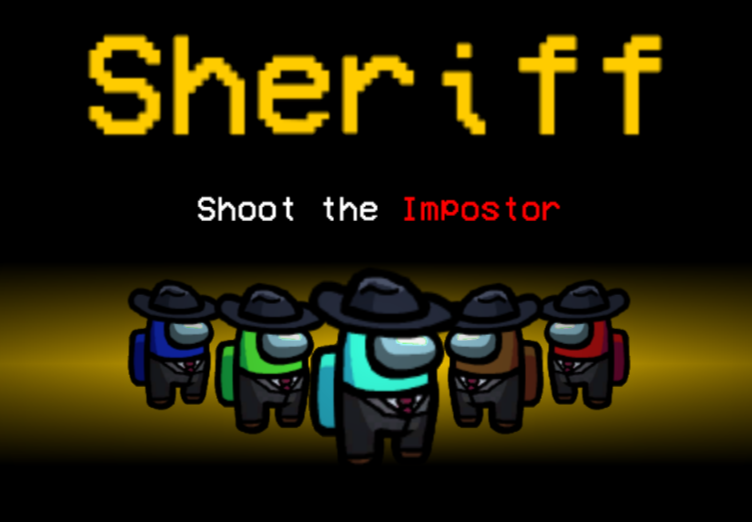 Sheriff Tutorial by
Sloppy Gaming
(Download File at the top of this page).
Skip to 1:32 for installation.​
SiriHack's Installation Guide:
Among Us BepInEx
Download the Mod for your specific game version. You are not able to launch the game if the versions do not match.
Extract the contents "Among.Us.Sheriff.Mod.1.2.2.zip" into your Among Us directory.
Make sure to launch the game via Among Us.exe
Please note that the first time launching the game with this mod may take a while
Verifying installation success
Launch the Game via Among Us.exe.
In the top-left corner, below Among Us version, you should see loaded Sheriff Mod vx.y by Woodi
If you don't see this message please take a look at our troubleshooting section.
How It should look after Installing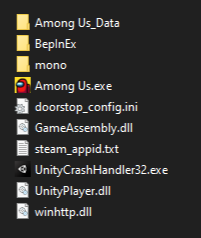 To uninstall​
Remove the files below from your Among Us Directory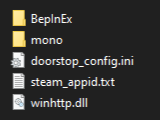 Changelogs​
v1.2.2
Fixed a bug: Custom Sheriff Settings are not visible if language is not set to english
v1.2.1
Fixed a bug: custom server region name is South America
v1.2.0
Sheriff no longer can kill Impostors hiding in vents
Sheriff no longer can kill if they do not see their target
Sheriff cannot kill during meeting and tasks
Sheriff kill cooldown does not count down anymore during tasks
Bugfix: Show Sheriff option disapears in Game Settings tab
More stable Net Code (Sometimes players do not become Sheriff)
v1.1.0
Added Sheriff kill cooldown option to the game lobby
Added Q shortcut to kill as Sheriff
Kill distance of Impostor and Sheriff are now the same
Fixed a bug where the outline of the target disappears (Impostor)
Several null pointer bug fixes
v1.0.0