Among Us Lovers​
Original author : Woodi-dev​
*Note this only works with others who have installed the mod also, aka your friends.*​
Adds a new win condition for two randomly chosen players.
Lovers
The primary objective of the Love Couple is to stay alive together. If they are among the last 3 players they win. Each lover can win as an Impostor or Crewmate as well (secondary objective) for which reason both lovers do not know each other's role.
Installation​
Lovers Tutorial by Sloppy Gaming (Download File at the top of this page).

Skip to 2:59 for installation.

SiriHack's Installation Guide: Among Us BepInEx
Download the Mod at the top of the page for your specific game version (v2021.3.5s).

Extract the contents of "Among.Us.Love.Couple.Mod.v1.2.v2021.3.5s.zip" into your Among Us directory.

Launch the game and enjoy!
How It should look after Installing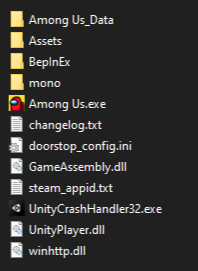 To uninstall​
Remove the files below from your Among Us Directory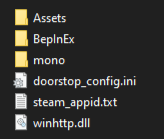 Changelogs​
v1.2.0 (v2021.3.5s)
Added support for v2021.3.5s
v1.2.0
Fixed a bug:
Love Couple was not be shown at End screen.
v1.1.0
Fixed a bug:
Love Couple does not win if one player disconnects with 4 players alive.
v1.0.0