Among Us Phoenix Role Mod​
*Note this only works with others who have installed the mod also, aka your friends. Use CheepYT's region to play.*
A BepInEx mod that adds a new role to among us called the Phoenix.
Phoenix Role Mod
This gamemode adds a NEW role to among us called the Phoenix! After reviving himself, he can bring back 1 ghost, kill 1 person (but if it's an impostor he gets another kill), and reveal his name for 5 seconds! Be careful though, these abilitys last one use and can easily get you caught by an impostor. Why is it bad for people to know who the phoenix is? The impostor can come take your role away and forever have it gone!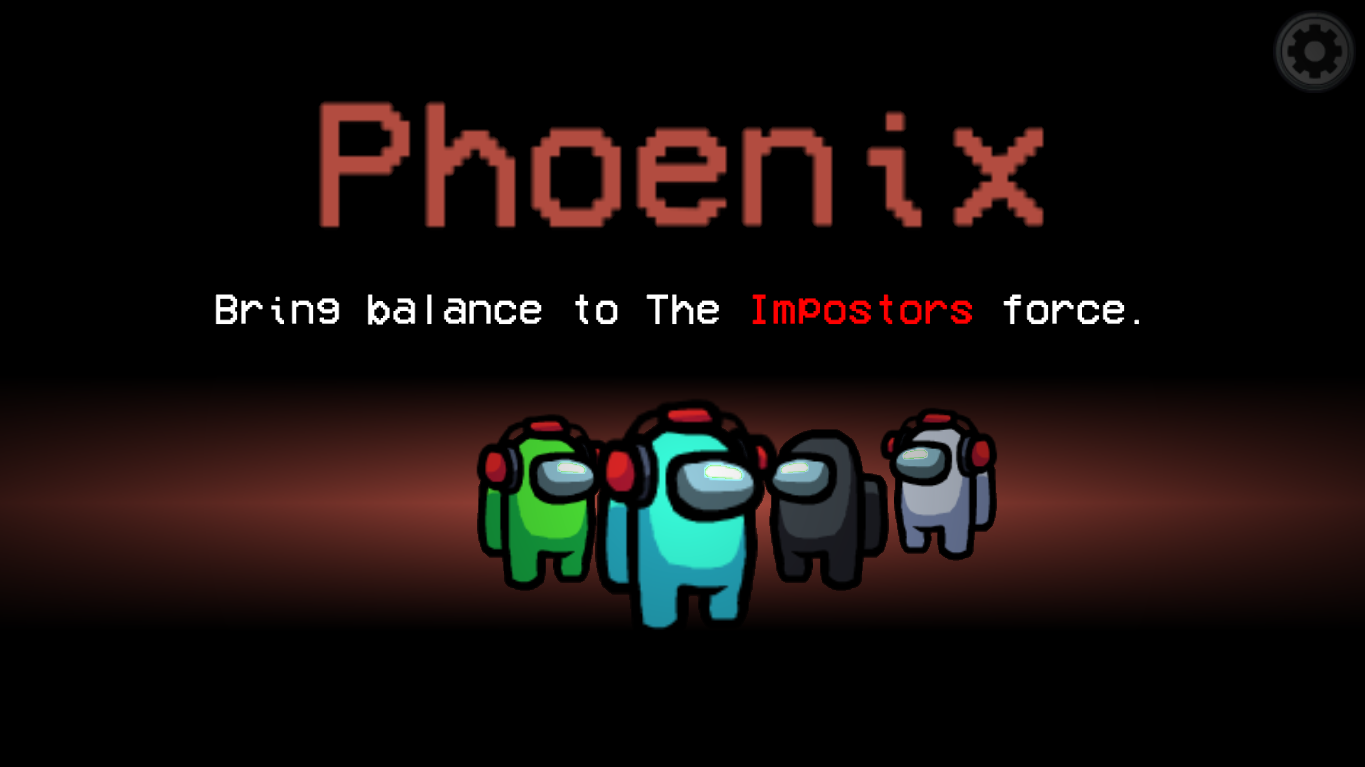 Discord​
https://discord.gg/Xfk4FUep
- Get sneak peeks at new mods or updates and chat around!
https://discord.gg/2GTBQPMEVb
- DillyzThe1 main server full of chaos, designed for DillyzThe1 YouTube channel.
Original Idea​
This idea comes from my discord, posted by FI_DOW#6546
Common Errors​
-- No documented errors as of yet --
Source Code​
https://github.com/NotHunter101/ExtraRolesAmongUs
Code Snippets and Help from @Enzøツ#6163
https://github.com/DorCoMaNdO/Reactor-Essentials/
Thanks to Commando for making Essentials as a plugin
Note​
You will need Reactor & Essentials for this. Both of them are provided in the download. The original file of Reactor:
https://github.com/NuclearPowered/Reactor/actions
The original file of Essentials:
https://github.com/DorCoMaNdO/Reactor-Essentials/releases
If you have any problems with this mod or me as a creator, feel free to dm me on Discord. Discord: DillyzThe1#0621
Changelogs​
v1.1.0
(Added settings, cooldowns work properly, phoenix is less op, etc)
v1.0.0
DillyzThe1 other platforms​
https://www.youtube.com/channel/UCS8DAOdgMpGA7LAJlFSfDhQ
https://github.com/DillyzThe1
Installation​
Phoenix Role Mod Tutorial by
DarkGunner45
(Download File at the top of this page).
Skip to 4:10 for installation.
General Tutorial here:
Sloppy Gaming's Installation Tutorial
SiriHack's Installation Guide:
Among Us BepInEx
Download the Mod at the top of the page for your specific game version (12.9s).
Extract the contents of "1.1.0PhoenixModByDillyz.rar" into your Among Us directory.
Launch the game and enjoy!
How It should look after Installing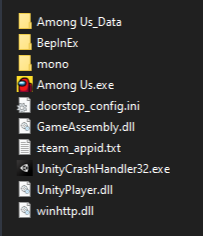 To uninstall​
Remove the files below from your Among Us Directory