Among Us Region Switcher​
Discord: Mod Manager
A BepInEx mod that allows you to access skeld.net, localhost, and Custom Regions.
Region Switcher
This mod allows you to access skeld.net, localhost, and add Custom Servers. You can access them by clicking the region selector.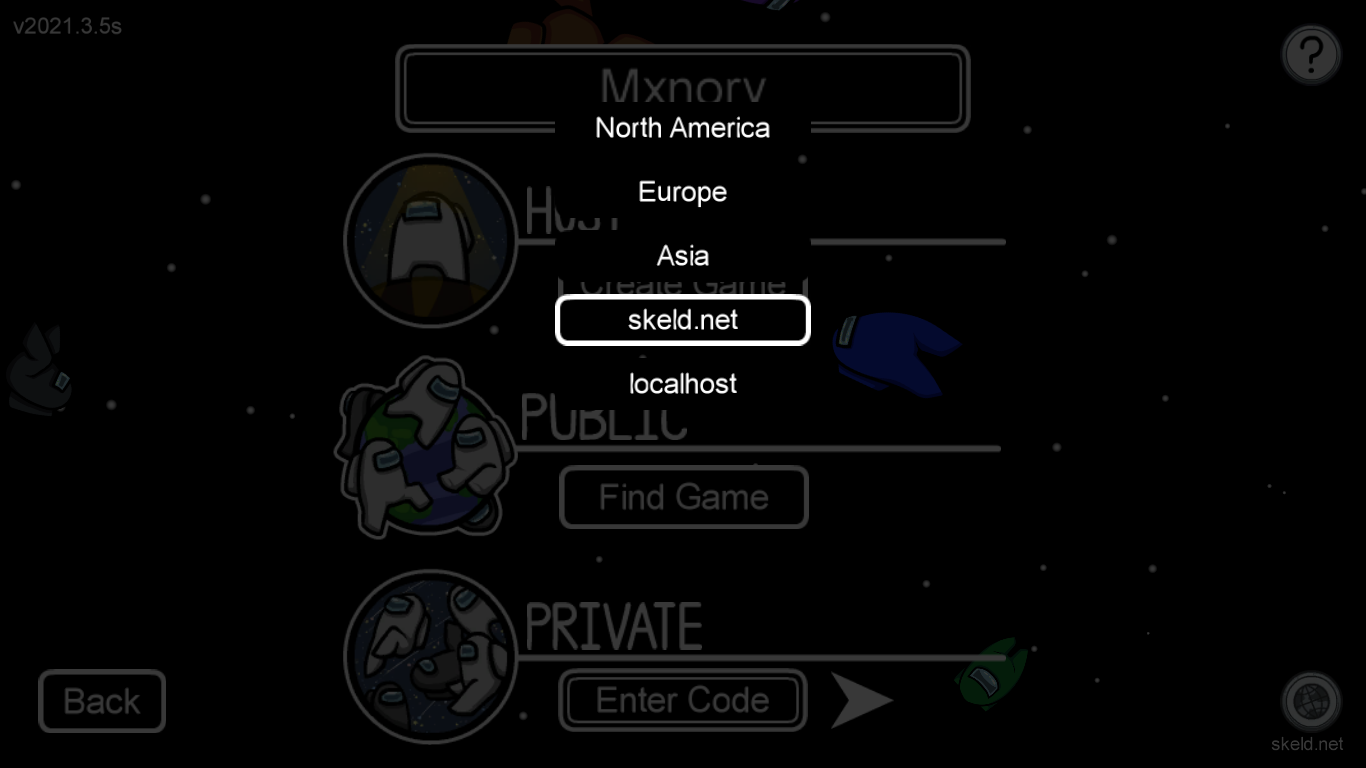 ⚠ Notice ⚠ The 2021.3.5s release of this mod currently may not work properly or even at all since Impostor doesn't officially support 2021.3.5s yet and I haven't been able to test the mod to see if the custom regions actually work. However, you can compile an in-development version of Impostor here to try and connect to a local server using 2021.3.5s. I have tried to compile and run that version of Impostor but it didn't work at the time of testing.
Configuration

​

The configuration file will be generated when loading the mod for the first time. If the configuration file is not there, try launching the game and closing it to see if the configuration file creates itself.

The configuration file is located at (Among Us game files)/BepInEx/config/daemon.unify.reactor.cfg.
Custom regions

​

Custom regions can be added by modifying the [Region 1], [Region 2] ... [Region 5] sections of the configuration file. The sections allow you to modify the display name of the region, the IP address of the region, and the port of the region.

If the IP field is left empty, the region will not show up in game.
Installation​
General Tutorial here:
Sloppy Gaming's Installation Tutorial
SiriHack's Installation Guide:
Among Us BepInEx
Download the Mod at the top of the page for your specific game version (v2021.3.5s).
Extract the contents of "Unify 2.0.0.zip" into your Among Us directory.
Launch the game and enjoy!
How It should look after Installing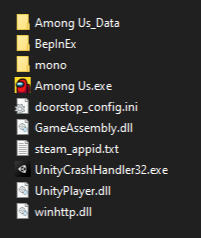 To uninstall​
Remove the files below from your Among Us Directory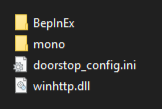 Changelogs​
v2.0.3
Added patch to prevent use of modded handshake on official servers and skeld.net
v2.0.2
Removed Reactor as a dependency
v2.0.1
v2.0.0
Updated code to work with version 2021.3.5s
Matux.fr was temporarily removed.
v1.0.1
Added Matux.fr, which supports 10+ player lobbies.
v1.0.0